Do you guys have continuity in your dreams? Like, do your dreams continue a storyline no matter how big or how small? And I'm not talking like, you have the same dream over and over again. Although for years I had a dream that I would be at a mall, it was almost like a convention floor. Tons of retailers of all the shit I like. Metal, horror, video games, comics, etc. And I would just be there. I don't think I ever bought anything. Anyway, Lately, I have been having a series of dreams that all center around this random town. It's a small town, smaller than the "small town" I live in now for sure. But all of the dreams that I remember take place in this town, but the town changes, and grows, and I have memories of being there during said changes, and I recall past dreams that took place at various places. For instance, I remember eating at a restaurant that looked like the Space Needle in Seattle, although in this dream it was only 2 stories tall. I've eaten with certain in-laws there in past dreams, but I recall it and even mention it in other dreams. Also, when I started having these dreams, there was a chicken wing spot, well at some point during these series dreams the chicken wing place closed down and is abandoned to this day. 
The most recent dream was definitely one of the weirder ones. I had a dream that Pete Davidson called me up (ya know, as he does from time to time). He let me know he was in town, and that he wanted to see if I could help him track down a PS5. I said I would try but no promises. So, we are traversing the town, (I never drive though, it's weird, every time I am traveling I am on foot), and we are walking to the store where they sell PS5's and we pass by the chicken wing place and I tell Pete Davidson that that restaurant used to be awesome. He was bummed because we were getting hungry. Am I just hungry when I sleep? Anyway, we get to the place, and of course, it's sold out. So I have an idea. I know where the bad part of town is, maybe they have a sketchy electronics store that may have one or knows where I can get one. So we walk past the stubby Space Needle restaurant and I told him about my dinner with the in-laws, and we keep walking until we made it to the sketchy electronics store. So we ask if they have any PS5's and low and behold, sold out. But then the guy behind the counter lets us know that he is selling his own PS5's and he pulls one out and it's just a PS2, but then he powers it on and it's legit a PS5, same everything except for the body. Pete's not having it though. "How would it look if I, Pete Davidson, had a knock-off PS5?" So we leave, and the dream ends. 
So, is that weird? Am I weird (well, duh), but do anybody else's dreams have an ever-growing backdrop that changes with time? 
Anyway, let's talk about music from January and February. Going to try and do this monthly, but no promises.
EP's
3. Tormentor Tyrant – S/T
Death Metal
Everlasting Spew Records
This Finnish trio impresses with its 17-minute debut. Short but sweet comes to mind, but there really isn't anything sweet about this thrashy death metal release. It always amazes me when a band can get together and immediately knock it out of the park like this. These members of Corpsessed, Cataleptic, and Tyranny among others joined forces in 2020 and released this EP less than 2 years later. I guess when you have the experience of being in a touring band plus the talent, you can fast-track quite a bit. But don't let that take anything away from this absolutely killer EP.
2. Moonlight Sorcery – Piercing Through the Frozen Eternity
Melodic Black Metal
Avantgarde Music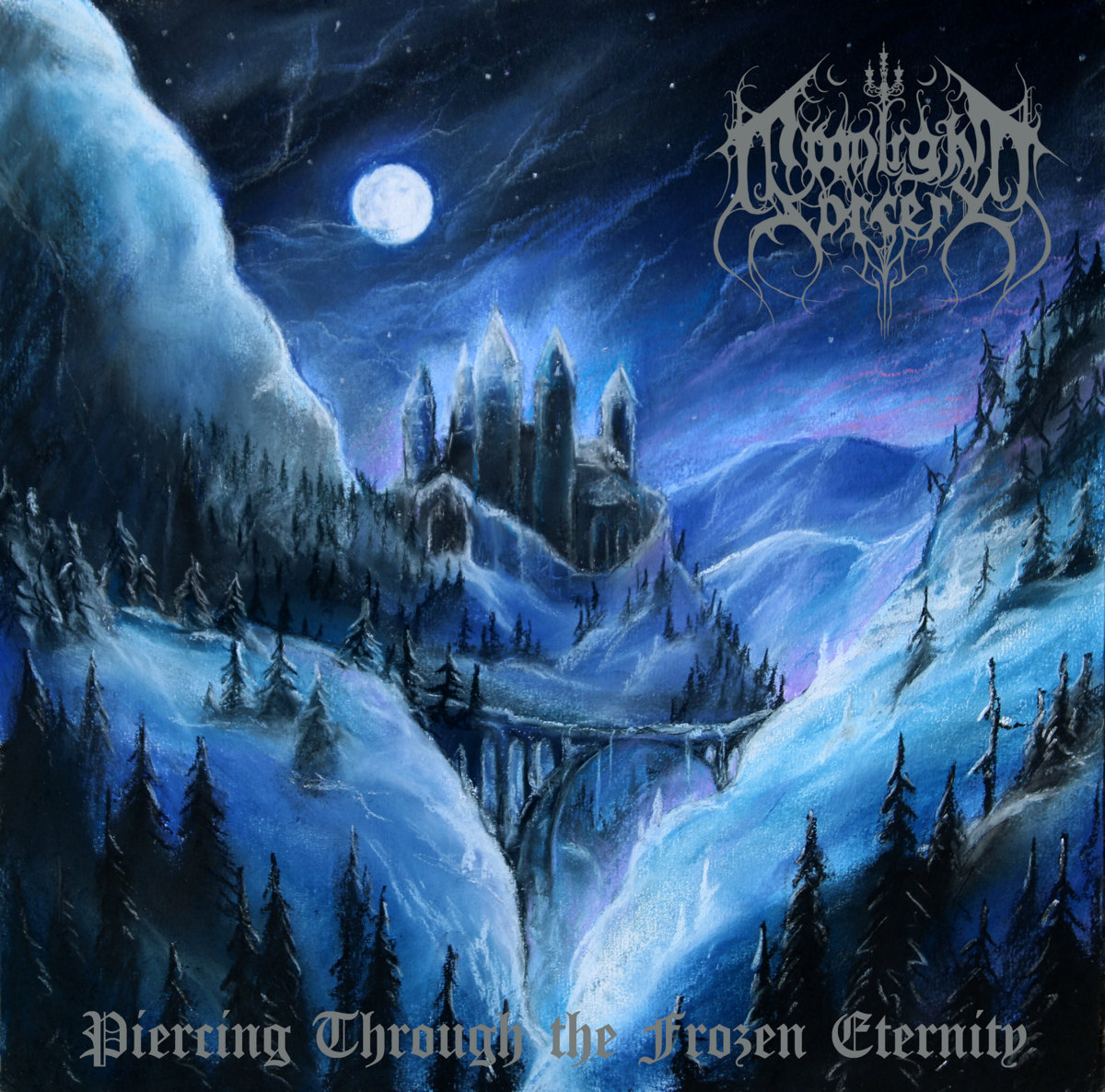 I have been listening to a lot of late 90's melodic and symphonic black metal lately. Like a lot. I can go on and on about how much I am loving bands like Odium, Obsidian Gate, or Limbonic Art, but let's talk about the now.
This is a bad habit I have. I tend to listen to albums just based on the album art, but come on, look at it! Are you not getting Emperor, meets Castlevania vibes?! I got lucky though because what awaited me was an incredible symphonic black metal EP with guitar solos so hot it'll melt your icy black heart. Something black metal is not known for. I mean, they almost transition into a power metal outfit, it's insane! 
This would be my EP of the last two months if it wasn't for…
1. Blood Incantation – Timewave Zero
Ambient
Dark Descent Records
So, Blood Incantation is my favorite modern band. I think they make the absolute best music out there today, and I think they individually have some of the best projects outside of BI. Isaac Faulk who plays drums for BI is also the mastermind behind my literal favorite album from last year, Tales of Othertime by Stormkeep. And of course, you have Paul Riedl who is about to release his 4th ambient solo album, never mind the work he does with Hoverkraft, another ambient project, or death/doom outfit Spectral Voice. These 4 are masters at whatever they want to do. But I'm honestly trying not to be biased. This EP is just really damn good.
Let's address a little hate before we go on, BI was completely upfront about what this album was going to be when they announced it. If you were surprised, or angry that it wasn't death metal, that's on you. And if you can't open your minds and deviate away just a little bit and try something different, then you're just an adult who goes to a sushi restaurant and orders chicken fingers.
It's an incredible ambient album that tells a story. Definitely get in the right frame of mind for this though.
LP's
Night Hag – Phantasmal Scourge
Death/Doom Metal
Rotted Life Records
This was a sweet find on Bandcamp for me. I like Rotted Life Records, I like what I was hearing, and I preordered the tape. What you have here is that slow southern brand of death/doom that tends to hit the sweet spot. If this album was a piece of construction equipment, it would be a dump truck, but a dump truck that has some pick-up and go when it wants to. Their logo though… Let's not talk about that logo.
Cryptic Hatred – Nocturnal Sickness
Death Metal
The Other Records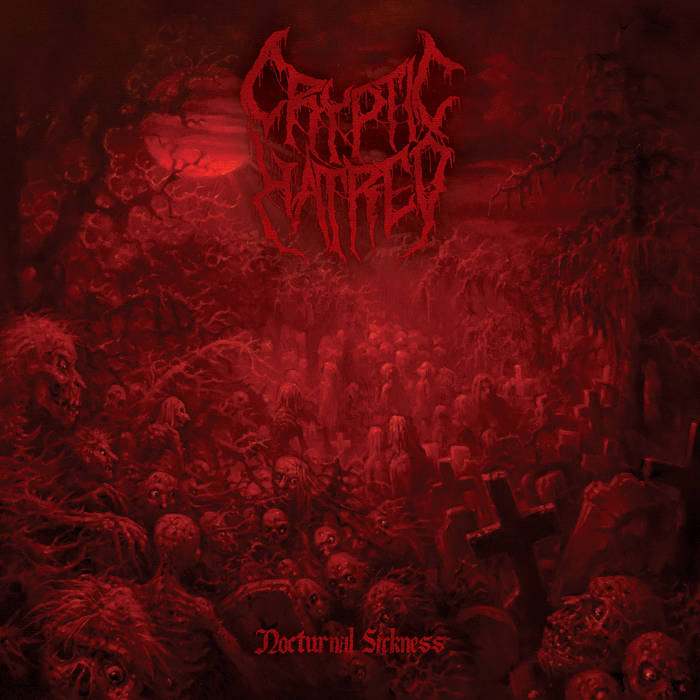 Finland is not the first place I think of when I think of killer Old School Death Metal (OSDM). Don't get me wrong, Finald has produced the likes of; Demilich, Sentenced, Amorphis, and Hooded Menace, but that's far away from the Nightwish's and Sonata Arctica's of the world that associate more closely with Finland. But these kids crushed it with their full-length debut. This album comes out of the gate in a frenzy that almost feels like original (aka good) Sepultura riffage. It's a compact piece of tightly produced death metal. For those that are fans of death metal with no frills and killer guitar solos, this will probably make your year-end list.
Night Cobra – Dawn of the Serpent
Heavy Metal
High Roller Records
Elephant in the room. Yes, I live in Houston, TX. Yes, Night Cobra is also from Houston, TX. However, when I first heard Night Cobra's 2020 EP In Praise of the Shadow, I had no idea where they were from. I promise this doesn't sway me. Anyway, every five or so years we seem to have a renaissance of just classic style heavy metal bands. Some come and go with the trends and others stick around a while like The Sword. This most recent crop with bands like Smulder, Haunt, and Vulture, we have some of the best bands to do this throwback style of heavy metal. But I truly believe that can be a disrespectful moniker. So I will just call Night Cobra a kick-ass heavy metal band that you should definitely check out. I can see a lot of European festivals in the future for them for sure. America, our festivals suck, btw.
Vorga – Striving Toward Oblivion
Black Metal
Transcending Obscurity Records
I'll be honest. Certain album aesthetics do it for me and some don't. I really am fully judging a book by its cover, but I sometimes can't help it. This for some reason to me screamed metal/deathcore, or djent or something like that. If that's your thing, cool, but I am just not a fan. I was wrong, like super wrong. Vorga is a German black metal band through and through. Striving Towards Oblivion is their first full length but doing a bit of research, this is not any of their first rodeos for sure. They have all have pretty eclectic musical backgrounds and the album benefits from it. Clean production, great musicianship, and the feeling of loving the material come across on all fronts.
Eliminator – Ancient Light
Heavy Metal
Dissonance Productions
A second just straight-up heavy metal album?! Yeah, this year has started out weird. 2021 was such an outstanding year for death metal, but it's struggling here at the beginning of 2022. Also, hot take here… Ancient Light is the Iron Maiden album I wanted Senjutsu to be. Hopefully, that doesn't come across like I'm calling Eliminator an Iron Maiden rip-off or anything, because they certainly aren't. The influences shine through but definitely have their own unique spin on what traditional heavy metal is in 2022. If you want great hooks, killer guitar work, and an excuse to belt out those high falsetto's, give this a listen.
Wiegedood – There's Always Blood at the End of the Road
Black Metal
Century Media Records
Another band that is successfully bringing black metal into 2022 is, Wiegedood (pronounced we-guh-doad). This is the first album from the Belgium trio that breaks away from the, De doden hebben het goed naming convention of all of their albums so far, but the quality stays very much intact. The album starts off with a dizzying fury that even Portal would be impressed with, and it doesn't let up for nearly 45 minutes, except for a little unnerving interlude about ¾ through the album. Another very well-produced black metal album from Europe is on the list. Highly recommend.
Pure Wrath – Hymn to the Woeful Hearts
Atmospheric Black Metal
Debemur Morti Productions
The black metal train just keeps on rolling. However, this one is different. This is Pure Wrath's third full length and if you don't know, Pure Wrath is a one-man project from Indonesia, not exactly what you think of when you think of atmospheric black metal. This, in my opinion, is his best work to date. It's well-produced, it's moody, and it doesn't follow in that trope of, "well, I don't know what to call this, so it'll just be atmospheric (insert metal genre here)." it actually earns the labeling by really taking you to a somber moody, yet chaotic environment. Truly a beautiful album.
Power Paladin – With the Magic of Windfyre Steel
Power Metal
Atomic Fire Records
I've lost some of you, haven't I? A power metal album? Look, I'm not the world's biggest power metal fan. Well, anymore. In junior high and high school Hammerfall and Sonata Arctica were my shit! Anyway, this album is, not to be cliche, refreshing. A power metal band that is literally having fun, talking about movies and video games, and genuinely making the music they want to make is amazing. They are from Iceland, and in my research, they are legitimately the only power metal band in the entire country. It's also hard to believe that something this polished came out of their first attempt. That's right, they don't have a demo, EP, or anything. This is their first piece of music. It's fun and impressive.
Wilderun – Epigone
Symphonic Progressive/Folk Metal
Century Media Records
Look, alright. I wanted this blog to be about death metal and other extreme metal genres. But Epigone, much like Wilderun's last effort; Veil of Imagination, is a fucking masterpiece. I grew up a giant Dream Theater stan and still love the first several albums they released. With that foundation I built up this love for progressive music. Wilderun is everything good that encompasses all great progressive bands. The fact that they aren't celebrated at the same heights as Dream theater is such a shame. Maybe it's the lack of patience and focus people have for music these days, but I think if people, not just fans of the genre, but people who like music really sat down and listened to this work, I think it would create a lasting impression. This will be hard to top and it came out in early January, which is even more impressive. Please don't pass this album because you hear a small element you don't like because odds are, Wilderun will make you think twice about how you listen to music.
Thanks for hanging out in the Void with me. I'll be dwelling here for a while. In the meantime, follow my Instagram page, @jimtendo86, for daily metal suggestions, conversation, and memes!
Stay disgusting my friends